Environmental Policy
At Kelham Print, we're committed to care for our planet, here's what we're doing to ensure
that happens:

Climate Positive Workforce
Through our partnership with Ecologi, we plant at least 22 trees every month to offset our staff's entire carbon footprint, including emissions at home, personal travel, holidays, food, hobbies and more.
You can keep track of our progress by checking the counter  below and you can read about all the wonderful work Ecologi do
here.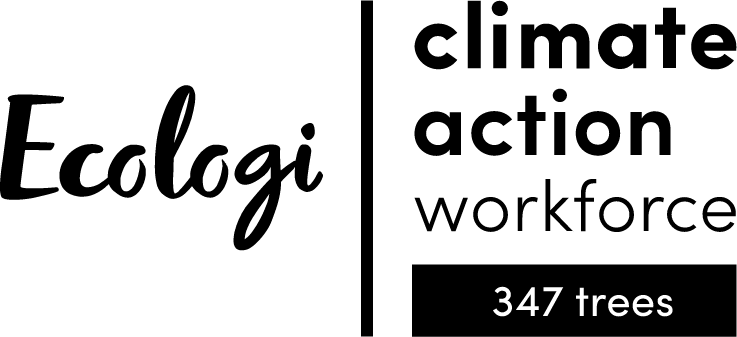 Plastic-Free Packaging


As of 2020, we are no longer using any plastic packaging for our products. Each item will be wrapped
in recycled Tissue Paper and then lovingly placed into one of our super strong EcoMailing BagsTM,
they are 100% Recyclable, Plastic Free and Ocean Friendly, Climate Neutral and 100% Bio-degradabe.
We encourage you to recycle or re-use the packaging where possible, I have a whole box full of used
tissue paper, ready to re-wrap those birthday gifts in(!)



Reduce, Recycle and Reuse


We are working to minimise waste where possible, recycling the packaging that we receive our stock
in, (so if you're a wholesale customer and receive a bit of a wonky box, that'll be why!) The
plastic backing from the vinyl we use to print the Tees is also locally recycled.


Small Batch Production
To minimise waste, we make everything to order, ensuring everything we make is valued and loved. This also means we're not holding any dead-stock that would potentially need to be thrown away or recycled if it didn't sell. 



Our Garments


All of our garments are purchased from brands that are either WRAP (Worldwide Responsible Accredited
Production) certified or members of BSCI (Business Social Compliance Initiative). This ensures that
the suppliers we purchase from can monitor every step of the manufacture, both in the UK and
internationally. All of our AWDIS branded tees come from factories that have dedicated in-country
teams making regular visits to the factories in use.

Seconds

On occasion, mistakes are made in the process of printing your lovely order, in this case, the item
will be placed into the Seconds sale, or if it is totally unsaleable, taken to a local recycling
plant where the clothes are recycled or re-distributed.




Striving to do better…


We are continually looking at ways we can reduce our carbon footprint and become more sustainable,
we have recently introduced 100% Organic Cotton Tees into our range and are looking to expand on
this further. If you have any suggestions on how we could do better, we'd be happy to hear from
you at hello@kelhamprint.co.uk